Science
over 3 years ago
The following are the students that appear in the photo taken in front of the King Tut statue at the Houston Museum of Fine Arts on Wednesday November 9, 2011. These students were chaperoned by Cindy and Sabra Sessions and MaryBeth Hearn.
10th grade: Cade Archer, Jace Archer, Terrance Brown, iayana Brown, Maggie Bush, Ruston Bush, Emma Curran, Aspen Dykes, Tristan Green, Tyler Green, Michelle Haney, Dillon Hendricks, Monica Montoya, Taylor Morris, Madilyn Sanford, Haleigh Solice
11th grade: Tina Chen, Shelby Busch, Jay Bussey, Colton Edmonds, Ashlyn Gillespie, Christen Lindgren, Sarah McCracken, Haleigh Mosby, Amber Parks, James Shaw
Foreign exchange student Tina Chen
THS Twirlers
over 3 years ago
UIL
over 3 years ago
Timpson Wins First Place at
District 23 1A UIL Particpants
THS students won the annual District Academic Meet for the second consecutive year. They compiled a total of 317 points to rank number one out of 12 schools. Timpson High School senior E. J. Goodrum received a plaque for the person who scored the most points that day. Our students worked very hard, and as you can see by our results, Timpson will be represented well at the regional meet on April 24 at SFASU. Sponsors and contestants appreciate the support and encouragement of our principal, Mr. Ronald Lindgren.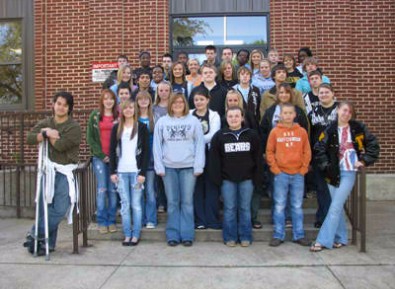 HIGH POINT INDIVIDUAL
EJ Goodrum

Principal Ronald Lindgren
WINNERS
The UIL One Act Play cast, under the direction of Leatha Hightower, performed The Crucible at Panola College on March 30. They did an outstanding job and advanced to district competition.

Calculator Applications
Justin King

Advisor: Mark Mason
1st -- Lee Ann Gustin
3rd – Allison Burns
1st Place Team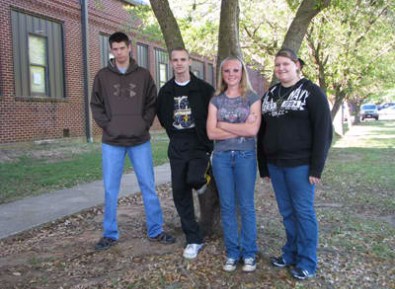 Computer Science
3rd – Turner Sparks
Advisor: Mark Mason
2nd – Stephen Mohr
Editorial Writing
2nd – Shelby Bush
Advisor: Leatha Bush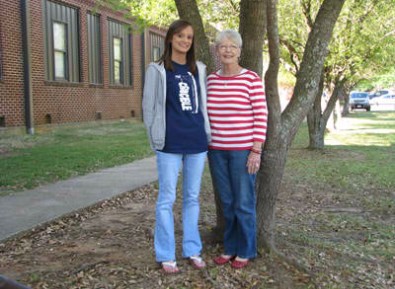 Feature Writing
Advisor: Leatha Hightower
6th – Tyler Keele
Informative Speaking
4th –Gustavo Carapia
2nd Place Team
Literary Criticism
Advisor: Pat Crawford
2nd – LeeAnn Gustin
2nd Place Team
Mathematics
Advisor: Mark Mason
4th Kaitlyn Sigler
Number Sense
1st – EJ Goodrum

4th – Dalton Gendke
John Shaw
Advisor: Mark Mason
1st Place Team
Poetry and Prose Interpretation
2nd – Christin Lindgren -- Poetry
2nd – Gustavo Carapia -- Prose
Advisor: Pat Crawford
3rd – Macy Nix -- Prose
1st -- Olivia Samford -- Prose (not available for picture
Social Studies
1st – John Shaw
Advisor: Cindy Rhodes
Stefanie Hairgrove
6th – KT Allison
1st Place Team
Spelling and Vocabulary
Justin King

1st – EJ Goodrum
6th – Caitlyn Smith
Advisor: Jerrie Strahan
Allison Burns
1st Place Team
THS Cheerleaders
over 3 years ago
THS CHEERLEADERS
2012-2013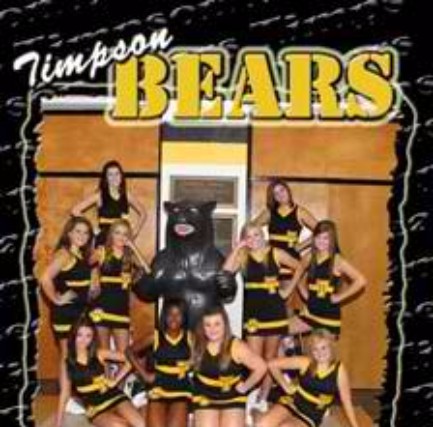 Front Row: Whitley Cantrell, Tori Cross, Ashlyn Gillespie, Christin Lindgren (HEAD CHEERLEADER), Madilyn Sanford, Paytin Dillon
Back Row: Kara Thorne, Madison Pierce, Haleigh Solice, Kaela Hudman, Emily McDonald
Report Bullying
about 1 year ago
Timpson High School: Bears2018

Timpson Middle School: Bears2022

Timpson Elementary School: Bears2025
HS Counselor
about 1 year ago